March 29th, 2009
---
04:55 pm - SLOUGH JAMS March 2009 download my mix!
check out the mix i made! i should post the previous ones i've made also.
please download and let me know what you think!!!!

http://www.sendspace.com/file/ezadjs




SLOUGH JAMS
BOOYA MIX
MARCH 2009

1. Pick a Piper - Rooms
2. Pitbull ft. Lil Jon - Krazy
3. Warren Zevon - Even A Dog Can Shake Hands
4. West African Instrumental Quintet - Adersu No. 2
5. Asher Roth - I Love College
6. Phoenix - Lisztomania
7. Daler Mehndi - Dardi Rab Rab Kardi
8. Aceyalone - To The Top (Remix)
9. Morphine - Honey White
10. The Black Seeds - Dance Dance
11. Groupe El Azhar - Mazal Nesker Mazal (I'm Still Getting Drunk... Still)
12. Jonathan Richman - I'm Young
13. Röyksopp - Happy Up Here
14. Ween - Friends
15. Alex Konadu - W'awu Do Ho No
16. Pavement - Roll With The Wind (Roxy)
17. Brokencyde - FreaXXX
18. K'naan ft. Chubb Rock - K'naan
19. Van Shipley - Ghar Ki Murgi (From "Street Singer" 1967)
20. Parry Gripp - Cat Yawning
21. Daze - Tamagotchi
22. The Shins - Wipe My Butt
23. Andrew WK - Don't Call Me Andy
24. The Night Marchers - Love, Death, Cellphones
25. John Coltrane - Song of the Underground Railroad

http://www.sendspace.com/file/ezadjs

i also really need to write about my time in tucson, which was awesome. sonoran hot dogs rule my world. oh and script frenzy starts soon! boom! anyone else participating??

March 15th, 2009
---
10:00 pm - super recap bros
this weekend has been the most social weekend ever and full of strange and crazy adventures/stuff.

friday were at the westside pavilion... where the sees candy is.. i owed ashleigh some candy from valentines day. its kinda expensive but it was a special occasion and what not so i got her saw. the store was closing. there was one other customer, an older lady tourist who was ordering a bunch to ship to her home, plus a box of stuff for her to have now. ashleigh ordered her custom made one pound box. i paid. and we started to leave when we realized... the box was gone. the other lady took it! so the employees ran around trying to find her, couldnt, and then started to make us another box. then she got kicked out of Macy's because it was closing (where she was trying to escape unseen!) and had to walk by sees. we saw her, they chased after her and we ended up going home paying for one box but getting an extra half of a box free, at least. kinda hilarious and funny.

friday night i met up with a bunch of old emerson comedy friends. kurt, erik, john ford, geoffrey, jeb, jake, etc etc etc. it was at this small divey bar full of riff raff. we were to meet at 10pm there. so i left at 1030pm because i didnt want to be the first person there. i was the first person there. awkward city. how do people go to bars? seriously? its so awkward man. but they showed up and we hung out, caught up and did karaoke. it was a blast. i ended up doing Screaming Infidelities by Dashboard Confessional and uh... it didnt go over too well. no one knew it and didnt find it as hilarious as i do. then i did Fast Food Rockers and BOOM! it brought the house down. hell yeah. everyone else was hilarious. some 60 year old tiny old lady punk rocker tried to hook dan cohen up with her dreadlocked friend who did an MIA karaoke. hilarious.plus one of the tvs had infomericals on all night. entertaining. then afterwards, we hung in the parking lot and talked about random nerdy things, which is always fun.

saturday, willi drove down from SF and we spend the afternoon/evening eating burritos, drinking coke from the bottle, and just general catching up and hanging out. willi and i lived together in cambridge for a year and a half back when i was at emerson and we always got along really well. true bros. it was a great time catching up, seriously.

then today he came back over. today was my fantasy baseball draft, and he is also a part of it, along with a ton of other rad dudes, and we drafted while drinking coke from the bottle, watching italian soccer and WBC baseball. the draft was insanely intense because there were a ton of teams, NL-only, and not enough players. gonna be a very interesting fantasy baseball year....

and tonight indian food was one of the best nights its been for a long time. mmm veggie ball, mushrooms, chick peas, and jackfruit. yum yum yum.

we also booked our honeymoon last week. we are going to kauaii which will be super nice and fun and realxing and great. im excited for the shrimp trucks. i also bought my suit for the wedding.

i want to buy new shoes, but they are so expensive now!

someone stole my debit card number. spent $200 at Wal-Mart. seriously, how does one use a debit card without the actual card at a walmart? and why only spend $200?? i woulda bought a TV, seriously!

theres prolly ton more to catch up on, but flight of the conchords should be on in a min. ashleigh is awesome, but i say that often here. im going to need a job soon. and i need a new debit card. and im going to tuscon arizona this weekend and i hopefully will get to a baseball game or two. we'll see.

February 24th, 2009
---
10:07 am - tram sessions


im still alive. been busy, kinda. currently working on a new script. excited for baseball. setting up fantasy baseball league. all that kinda stuff. i should start writing in here again but i always say that. this video is AMAZING> your welcome.

January 26th, 2009
---
12:59 pm - "You bought the cup..."

Current Music: Charles Mingus - Put Me In That Dungeon - Mingus Dynasty

January 18th, 2009
---
11:49 am - big nerd
i said i was gonna update this more, with little moments of my day. but i havent been. bad bad bad.

here is waht i remember:

after taking the CSET, as a way to 'reward' myself, i went to the new $1 Book Store, which is kinda amazing. its this huge room between an OfficeMax and a CVS. it has overly tall ceilings. handwritten sheets of paper are used to show what type of books are where but really, its just a huge mess. the only real way to find anything is to search thru all the thousands of books. as someone who worked in a bookstore, this is a bit of a nightmare. regardless, i turned it inot a fun treasure hunt and i cameout with this:

The Red Badge of Courage and Selected Prose and Poetry by Stephen Crane
(i own a copy of Red Badge somewhere but i have no idea where... it must be with my copy of Moby Dick and the Mothras live at che cafe videotape... plus this copy has a bunch of Crane's short work which i LOVE).

The Mysterious Stranger and Other Stories by Mark Twain

The Birds and Other Plays by Aristophanes

Oresteia (Agamemnon, Libation Bearers, Eumenides) by Aschylus (trans. Richmond Lattimore).

Oedipus Cycle by Sophocles
(as i flip thru this, i realize a large chunk of pages just fell out. BOOOOO)

The Odyssey: A Modern Sequel by Nikos Kazantzakis
(this is giant and maybe ONE DAY i will finally tackle it)

overall, I would say not too bad for $6.... can't remember the last time i really bought myself anything anyways....

What else has been going on? I've been obsessed with "put a donk on it" and the elbow dance in "pajama party" but i will spare you the links..> FOR NOW!!!! i also uploaded some of my old short films to youtube. the stuff i made 1999-2001. i'll link them here in teh future... beware!

finally watched Oldboy. it was good! Also saw Young@Heart which was great. And i think "Bad Blood" is one of hte best X-File episodes of all time.
Current Music: Charles Mingus - Put Me In That Dungeon - Mingus Dynasty

January 13th, 2009
---
11:55 pm - promises
i am going to try to update a little bit everyday. it will be a challenge, but much like my daily wii fit, i dont always come thru. and with livejournal i dont have a personafied balance board yelling at me asking where i was yesterday and please at least do a body test....

also, who wii fits out there and what excercises do you ususally do? what is your routine?

yesterday i took a chunk out of my thumb on the new cheesegrater. its kinda really bad, right on my joint. bloodybloody and gross.

i read a TON of james kochalka the other day. i think i need to get on buying the books i left off on.

the townhouse across the street that i really wanted to buy (for $579,000 hahah I WISH) sold. thats disappointing.

i had a great time in SB over xmas break. finally met ryan's kid silas was AMAZING. caught up with a ton of old pals and saw some jazz jam (including a mind bending accordian led version of Giant Steps). i want to go into more details on this another time (will i?). i always want to write a year in review, filling in everyone on my life this last year. because im surprised by how many people have no idea whats going on in my life... but then again, how often do i talk to anyone these days?

is it baseball season yet?

i took the English CSET and it kicked my ass. i really hope i pass all 4 subtests but its not likely... ahhh i hope thou!!

January 6th, 2009
---
12:51 pm - Uncomfortable Morning Show

So hilariously uncomfortable and AWESOME. and check out that news anchor!! Stephin Merritt is the king of killing an interview.

January 5th, 2009
---
12:17 am - blarghboom200920082007
i should write three really long LJ entries. i will start with my first one now and do the others later. its already way late so i cant write the giant one i was planning.

topic number one: BEST OF 2009!!!!!

ok, people have posted their best of 2008 lists and what not. i will do that in due time (i hope. thats part 2 and part 3 is a year in review because ive been so bad with updating lj, talking about my old jobs, engagement, and yearning for hdtv, oh and the awesome last few days in SB catching up with all my old friends that i havent seen for literal years...).

but for now, the BEST OF 2009!!!

Best album of 2009:




ANDREW WK - "THE JAPAN COVERS"
this album is AMAZING! andrew wk rocking out as usual, power synths, party vocals, etc... but he is covering a bunch of japanese pop and rock and what not music. it's really, really amazing.

Best movie I've seen in 2009:




THE FOOT FIST WAY
this movie was hilarious and well done. it had a Napolean Dynamite vibe to it - lowkey, quirkly characters, weird humor but it also had a *gasp* STORY/PLOT. it did a great job of making the lead character a doofus but not too big of a doofus. actually, it was similar to the balancing act of Michael Scott on the Office. Crazy but still empathic. I really enjoyed this and laughed a good amount. Definitely check it out if you haven't already (it came out a while ago...)

Best TV of 2009:




PROPERTY VIRGINS
ok, so i am obsessed with buying a house. i know this won't happen for at least a year and a half. AT LEAST. but watching this show is getting me pumped and prepped. i learn a little bit about buying houses, and at the same time i get to see COMPLETE idiots being idiots, which of course makes for great television. people getting loans for no down payments... a lady who has "plans for a home business" who was a plus sized model and says "cute-atude"... just great weird tv... i approve!

anyways... i'll cut it off there. 2009 has been good so far, even if i havent done anything really. tomorrow i have a day full of doing my group project for my group (about magnet schools huzzah), calling about my fingerprints so i can start subbing, and picking up some supplies for ashleigh's new business shes starting up. also, i need to relearn about html, blog intergrating, and all that stuff to help her with her site. OH AND I NEED TO STUDY FOR HTE CSET in ENGLISH. AHHHHH

here is a SOCCER METAPHOR to round out this post. its actually more of a SOCCER HOPEFUL FORESHADOWING, predicting/hoping for this response to this and upcoming lj posts: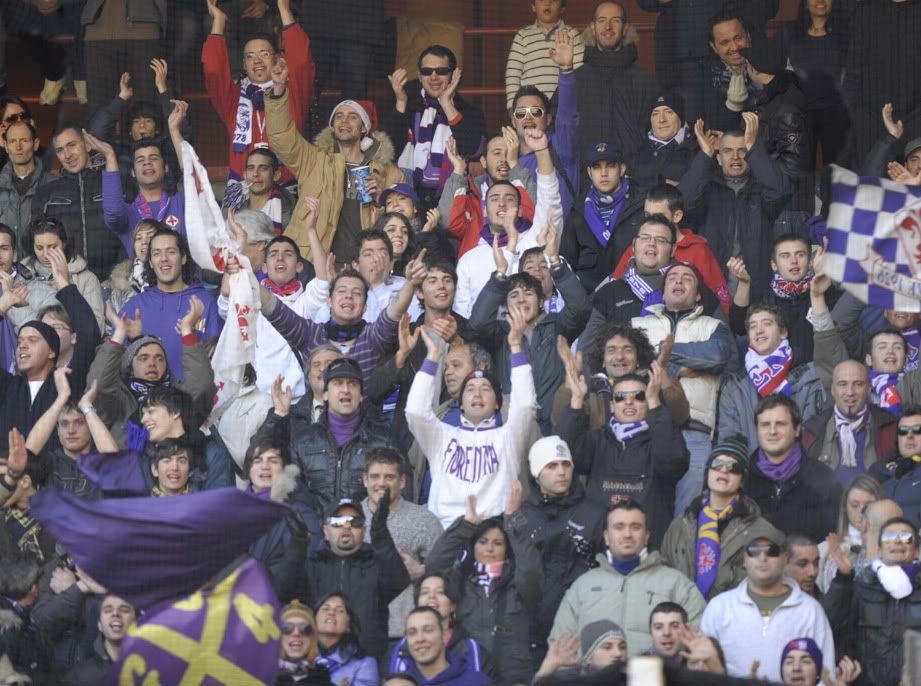 December 29th, 2008
---
01:51 pm
down the street from me, about a block and a half or so at the corner next to the post office, near the bank, sony, and mrs garcias there was an empty parking lot fenced off. the last month or two, they have tore it up and are putting in a five story retail/residental building with underground parking. whenever i walk by, there is a distinct smell of Pez. it's really kinda weird.

December 25th, 2008
---
12:22 pm - xmass
traditional xmas update:

3 sets of star wars legos
ice cream maker
germany scarf
random odds and ends

and now onto the tamales